Fruity flash cards
KFP1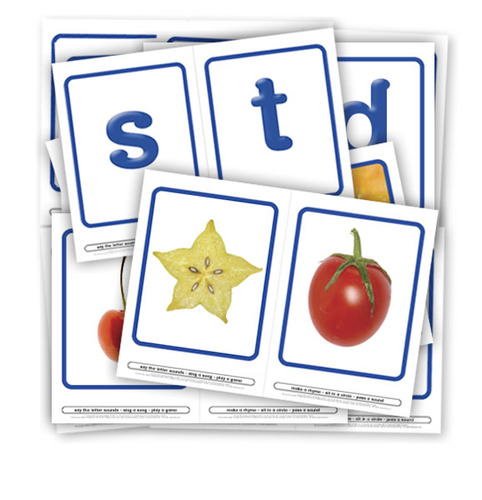 A4 Fruity Grapheme posters

These bright and colourful printable A4 sized sheets contain all 26 letters and a corresponding fruity object for each letter.

A great way to bring awareness of daily fruit combined with learning.

Both visually attractive and stimulating, these posters provide an easy reference point for daily fruit and daily fun.

Use as a wall frieze and flash cards.

Each sheet has two large and clear letters or fruits, so when it's cut in half it makes it very economical to print out! Great value.

26 letters and 26 visuals.

Download the A4 pdf and print out now. £0.99