Learn Letter Set 6 Video • Week 6: j v w x
KHDWK6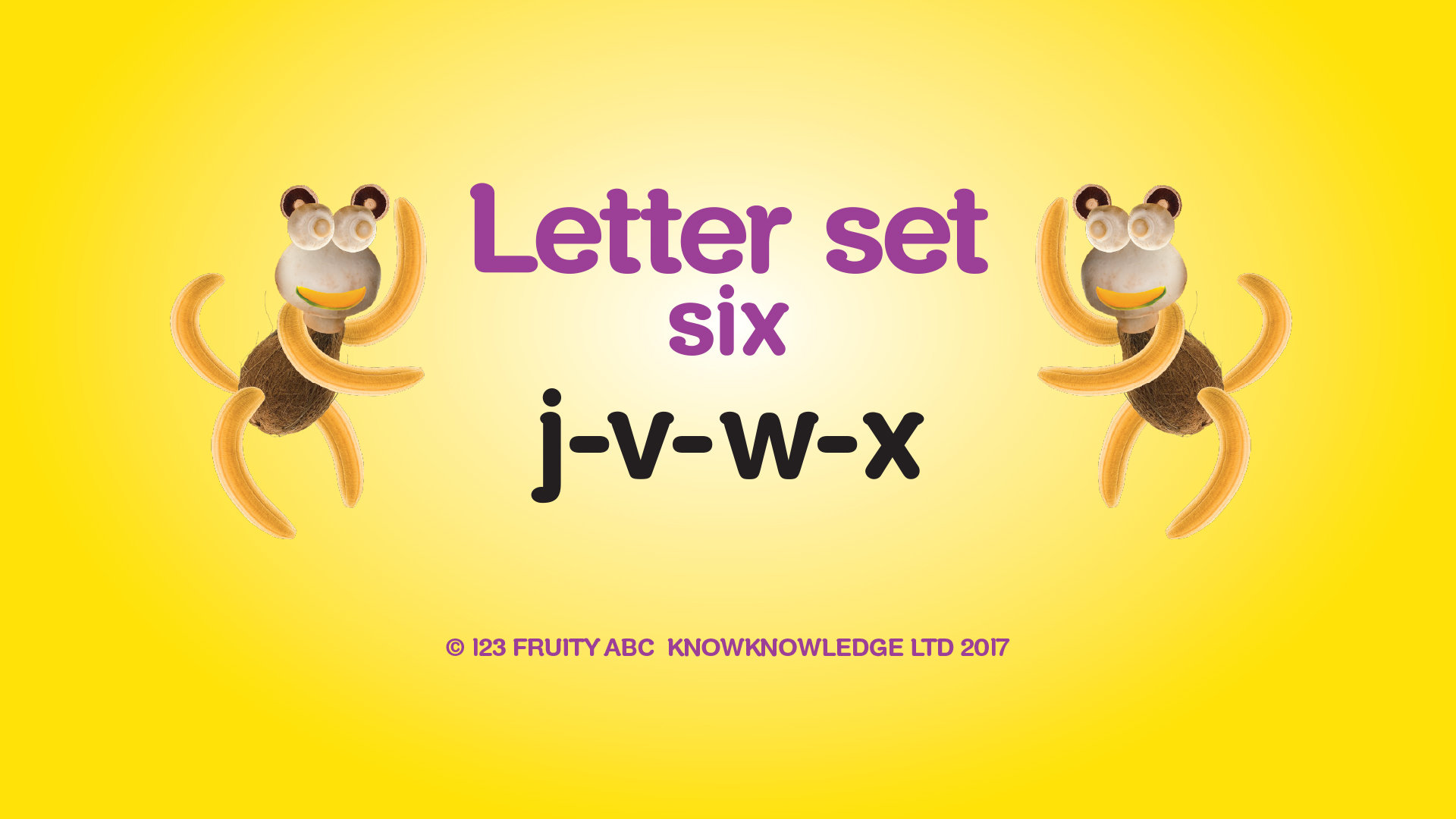 This week the letters are 'j' 'v' w' and 'x'.
VIDEO FORMAT - HD 1920x1080px MP4 FORMAT
FILE NAME - JVWX-1920x1080.mp4
These learning videos are called 'Letter Sets' like at school; In the first week of learning synthetic phonics in school these are the first letters to learn the sounds they make.
All your favourite fruits and vegetables make up our colourful video learning tools, with simple but bright animation to engage small eyes with big smiles.
Good for learning letter names and sounds, number names and sounds, basic counting and colours.
Shape and forms, simple animals and fun music help to encourage kids to snack on fruit and veg while learning to interact and take part.
Don't forget to like and subscribe to this channel and explore our website, blog and social media channels too. Imaginative ideas abound.
All video content and free downloads available at

https://123fruityabc.com @earlyreaders @earlylearners

© 2017 KNOW KNOWLEDGE LIMITED https://knowknowledge.com